a challenge was issued to keep the computer

off

and do something with the kids this morning, specifically, make a book with/for them..

so i decided to have a go at scrapbooking with alexis! :-D
eek..


for one thing, i'm terribly inexperienced at it..
secondly, i don't have all the

bits

that scrapbookers usually have, i just have a few stamps & ink pads, and a few papers..
thirdly, trying to create something serious using glue & ink & photos etc wit
h a
toddler

?! what

was

i thinking?!

actually it turned out pretty well!
we're both pretty proud of
our finished products...
alexis' effort-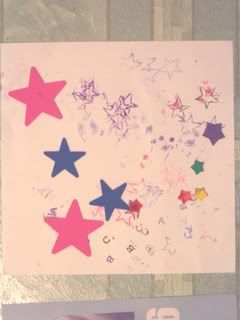 and mine-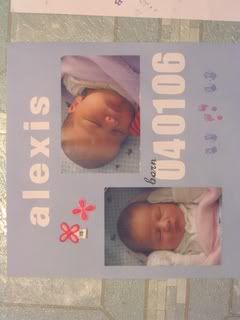 (first one i've been happy with!)
meanwhile eli was busy learning how to bat stuff with his hands :-)
so a pretty productive & fun morning!



please excuse the nasty reflective photos..